The 2023 Subaru Love Promise Community Commitment Award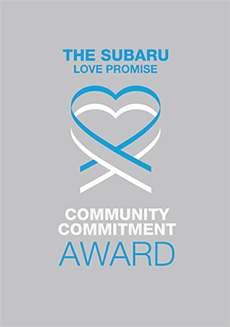 We've been nationally recognized for our dedication to our community and the Subaru Love Promise.
We're honored to receive the 2023 Subaru Love Promise Community Commitment Award. This award nationally recognizes Subaru retailers who are making the world a better place while demonstrating an outstanding commitment to supporting passions and causes in local communities. These efforts are focused in important areas such as the environment, community, health, education, and pets.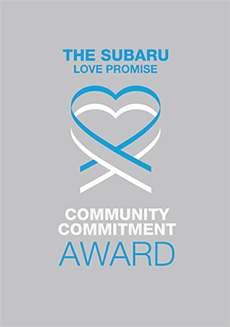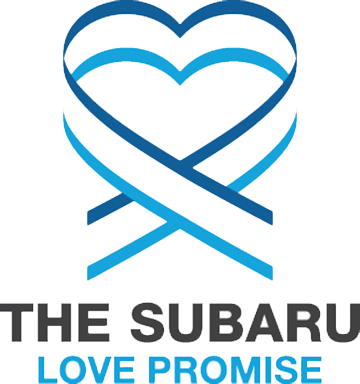 What is the Subaru Love Promise?
Subaru and our retailers believe in making the world a better place and the Subaru Love Promise is our vision of respecting all people. This is our commitment to show love and respect to our customers and to work to make a positive impact in the world.
How is Subaru of Spokane dedicated locally to the Love Promise?
Our Love Promise can be seen in various partnerships with local charities and non-profits. We're grateful for the opportunity, not only to be a part of our community, but to serve it as well.
Love Promise Stories from Subaru of Spokane
Subaru and Subaru of Spokane believe in making a positive impact on the communities in which we live and work. We uphold that belief through our Love Promise Community Commitment. Every month, we select inspiring stories from customers and partners from around our area who strive to support our collective commitment and feature them here
Subaru Loves To Help® - Jon M
For the month of February, Subaru of Spokane partnered with House of Charity to help provide comfort and warmth to those experiencing homelessness. Subaru of Spokane donated 500 pairs of socks and blankets for shelter visitors to receive. As a part of the Spokane community, Subaru has made the commitment to better help those who need help the most. Catholic Charities Eastern Washington serves over 74,000 people in need each year. They could not do this work alone! Catholic Charities knows that partnering with the greater community is the best approach for addressing the most pressing challenges Eastern Washington faces. They rely on volunteers to support many of their programs and share the work of providing hope and stability to our neighbors. They believe community challenges require a community response. They have created unique opportunities for individuals, groups, businesses, schools, students, and retirees to work with Catholic Charities in affirming the dignity of our most vulnerable neighbors. If you or someone you know would like to help support House of Charity, please visit https://www.cceasternwa.org/volunteer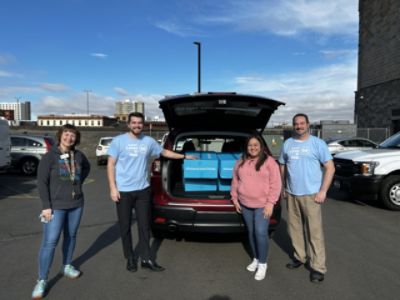 ---
Habitat For Humanity & Subaru Of Spokane - Jacob H
Subaru of Spokane and Habitat For Humanity are partnering for the first quarter of 2023. Not only is Subaru of Spokane donating $50 for every new car sale to HFH but the employees have also volunteered their time. Two times a week employees have been going to help build a home for a local veteran, his wife, and two children in East Central Spokane. "We feel honored that we are capable to help provide comforts like warmth and a roof overhead to people in our community." Eric, a senior sales associate, says as he takes a break from using the nail gun to finish floor trim. If you would like to get involved visit the website habitat-spokane.org/volunteer-opportunities for more ways to help out either building homes or helping in the Habitat store.
---
Teen & Kid Closet - Valerie P
As part of Subaru of Spokane's Love Promise Community Commitment, the dealership donated over $10,000 to Teen and Kid Closet. Teen & Kid Closet is the first recipient of the program Subaru of Spokane initiated to support local nonprofits. The dealership's Community Commitment includes donating $50 for every new car purchased to a local agency. The donation to Teen and Kid Closet was based on sales from October through December, equivalent to 200 vehicles sold. "We plan to partner with a local organization in the Spokane area once a quarter," said Jon Miller, Subaru of Spokane Love Promise Champion. "We are blessed to have community members come into our dealership when they want to purchase a Subaru, so we want to give back in any way we can." Miller toured TKC facilities in October to give the first installment of the quarterly donation. Earlier this week, Representatives at the dealership presented TKC members with the final check. "Teen and Kid Closet offers an important contribution to our community," said Mike Keegan, Subaru of Spokane General Manager. "We're behind them 100%."
---
Meals On Wheels: Fill The Trunk Event - Jon M
For the month of December, Subaru of Spokane partnered with Meals on Wheels Spokane for the Fill The Trunk Event. During the month, the employees and community rallied to provide much needed items for the seniors living in the community. Some of the items that were donated included razors, gloves, socks, deodorant, and of course chocolate. Mike Magee, a senior sales consultant gave his thoughts on the experience "It is wonderful to see the Subaru community come together for a special event and give back to those who need it most and put a smile on their face." Subaru of Spokane donates to different local nonprofit organizations throughout the year, striving to connect and uplift the Spokane community. If you or anyone you know would like to donate to Meals on Wheels Spokane you can contact them at (509) 456-6597 or online at https://www.mowspokane.org/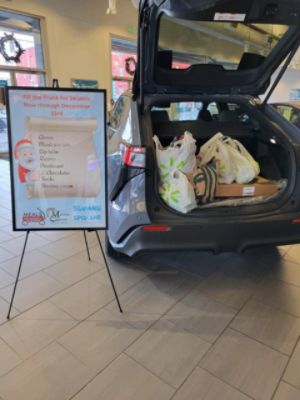 ---
Subaru Loves To Help - Jon M
Subaru of Spokane partnered with Teen & Kid Closet for the months of October and November, donating $50 for every new car purchased. Teen and Kid Closet is all about dignity for an often-overlooked population, children in need. The idea is simple. They give new or gently used clothing to children who need it for free. TKC's main focus is youth in foster care or in poverty. Most of the youth they serve have no other access to nice clothes. TKC is serving more than 400 children and young adults each month in eastern WA and North ID. Jon and Kaitlyn, representing Subaru of Spokane were able to visit the store and give TKC a donation for the new car sales of October. This donation was able to provide rent and new clothes for the store. After getting a tour of the store, Kaitlyn said "It is amazing how a group of so many volunteers come together to provide much needed help and assistance to uplift our community." Together, we are helping our children and youth understand how much our community cares and believes in them.
---
Spokane Humane Society Underdog, Lucky, Finds His Forever - Madison B
Lucky arrived at the Spokane Humane Society with his mom, Sky, when he was 2-years-old on March 8, 2022. They were an emergency surrender. Their owner no longer had a place to live and did not want that life for their pets, so it was time for Lucky and Sky to find a new forever. As the economy has been hard on all of us, it's been hard on our furry friends, too. Sky and Lucky tried at a forever home together, but "luck" was not on their side, this time. They were returned because they weren't the right fit and it was time to try again. As their time lengthened at the shelter, they began adjusting to shelter life and gaining confidence, so we felt comfortable allowing them to try and find a home separately to see if that helped their chances. Lucky's mother, Sky, found her home two months before Lucky. She is absolutely adored and treated like a princess in her new home, enjoying daily trail walks and snuggles on the couch. Then, during Subaru Loves Pets Month, Lucky was one of our featured underdogs! This sweet boy is fun-loving, active and absolutely adores attention. Each day he'd get out of his kennel, he loved to run around the play yards, wiggle-butt his way to his favorite people, sunbathe and just enjoy life. We knew he would make a wonderful companion and didn't understand why he was still waiting for love. In August, Lucky was moved from the public kennels to a private kennel area, he was becoming rowdy, difficult to handle on a leash and was getting worked up around other dogs. So an area with less stimulation was needed for him. He was becoming restless in the shelter and we knew he needed to find a home soon. When Subaru Loves Pets month arrived, Lucky was one of our featured underdogs. Though he wasn't located in the public kennels, he was top of mind whenever someone who met his requirements walked through our doors. In October, it was a lucky day when his future human walked in. She had a kind face, gentle demeanor and was looking for a forever companion. Plus, she seemed to be a match for Lucky! After meeting him, she visited him multiple times before committing to forever. And he loves her just as much as she loves him! Now, this underdog is living his happily-ever-after. Thank you, Subaru, for helping pets like Lucky find a second chance at love.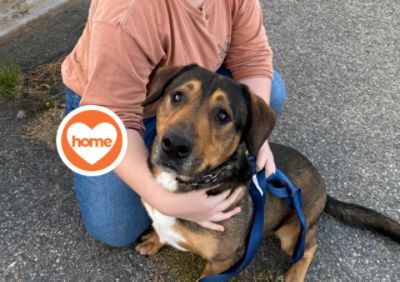 ---
Special Underdog Delivery - Anna H
Subaru's commitment to helping Underdogs aligns perfectly with one of our shelter's favorite programs: Hearts & Paws. This program is done in alliance with Sullivan Park Care Center and involves seniors living in skilled nursing fostering and finding homes for SpokAnimal senior dogs, one canine at a time. While that's reason enough to love the program, another meaningful aspect of Hearts & Paws is that it gives participants a sense of purpose by providing a means of giving back – and these seniors do a fabulous job! Since the program started in March 2022, they have found homes for a dozen senior dogs. As part of Subaru's quest to help Underdogs (those pets prone to longer shelter stays, like senior dogs), Subaru of Spokane made a special delivery to our Hearts & Paws team. Jon Miller arrived in a new 2023 Crosstrek Sport to ensure Shia, the current foster dog, has a special Bark Box and squeaky Subaru car toy to take with her when she's adopted! The break in daily routines made for a fun day and Shia scored extra love, attention and treats! While our hope is that one-day skilled nursing centers across the national will adopt this program, until then, we appreciate Subaru of Spokane acknowledging the work these pawsome seniors are doing. And, if you have room in your heart and home for a senior dog, please call Patty on the Hearts & Paws Adoption Hotline at (509) 846-3237.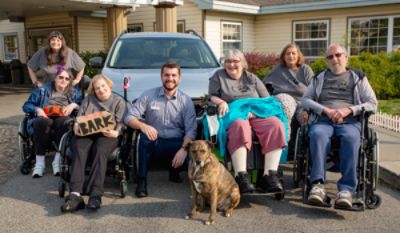 ---
Subaru Loves Pets! - Anna H
It's October and SpokAnimal's favorite time of year because it's Subaru Loves Pets month! SpokAnimal is proud to partner with Subaru of Spokane and use this opportunity to raise awareness about animals that need loving homes. Thanks to grant funding from the ASPCA and Subaru, we prepped over 30 animals for the dealership adoption event held at the beginning of the month. The Subaru Sales Team and students from Gonzaga University's Man's Best Friend club helped make the event memorable. Four pets found homes and dog adopters scored special Subaru Adoption Bark Boxes chocked full of great swag! Subaru also provided squeaky Subaru car dog toys that our pups enjoyed throughout the event. As if all those treats weren't enough, special dog biscuits, complete with the Subaru Loves Pets logo were enjoyed by the dogs too! Throughout the rest of the month, SpokAnimal will be sharing Subaru's efforts to promote "Underdogs" -- those dogs that tend to have longer shelter stays because of they are senior, blind, deaf, or "different". On October 22, Subaru's Make A Dog's Day, we will have special celebrations planned. More on that to soon.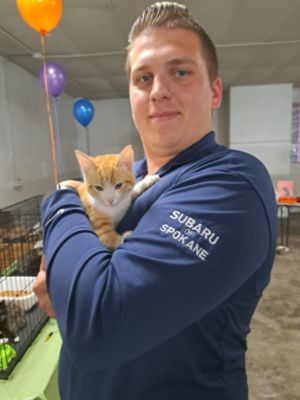 ---
Underwear Drive - Jessica C
Helping boost the self-esteem of kids and teens in-need by providing fashionable clothing and accessories of their choice, Subaru of Spokane is proud to partner with Teen & Kid Closet. Recently, Subaru of Spokane donated a massive supply of underwear to support Teen & Kid Closet's mission.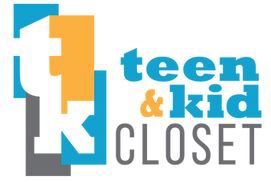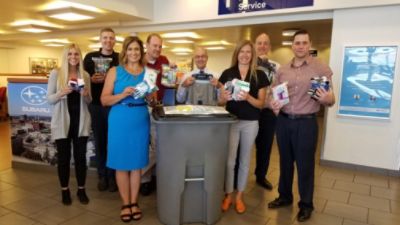 ---
SUBARU LOVES LEARNING - Jessica C
Subaru of Spokane is honored to be matched with Roosevelt Elementary through Subaru Loves Learning initiative and teaming up with AdoptAClassroom.org for a second year! Subaru of Spokane dropped off learning kits to Roosevelt Elementary filled with supplies and resources for the classroom. Every student deserves to thrive in the classroom and we are so happy to be a part of it!
---