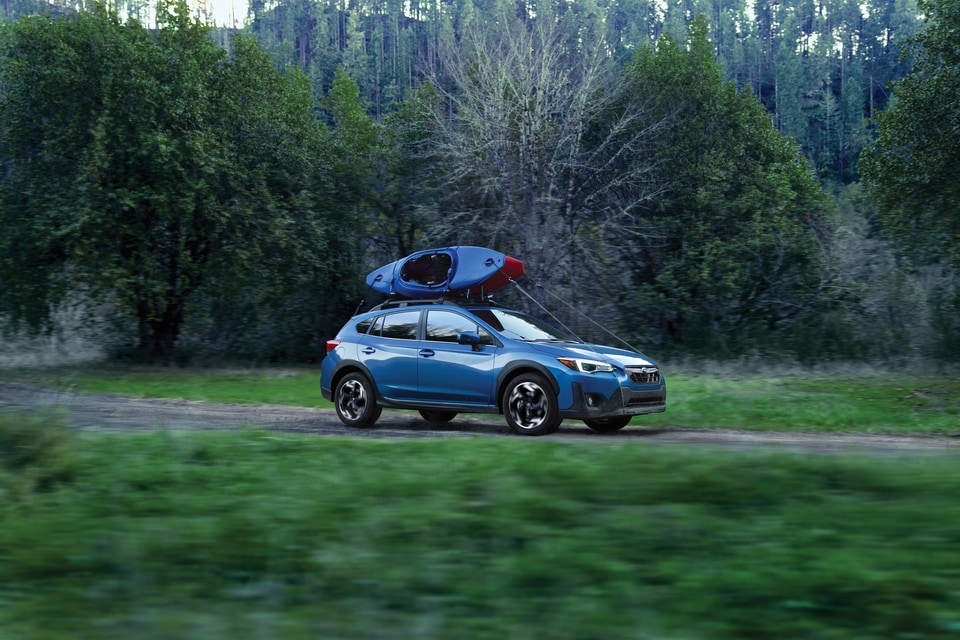 Discover the Subaru Crosstrek at Subaru of Spokane
Looking for a Crossover SUV? View the Subaru Crosstrek
While it may be tough to keep the crossover SUV options straight in your mind because of the overwhelming number of them, there are a few choices that will stand out amongst the pack. If you want more from your SUV than just a people and cargo mover, the Subaru Crosstrek is an option that might appeal to you. This Subaru SUV has the capacity to offer adventure and exploration to anyone who decides to get behind the wheel. Subaru of Spokane, located at 423 W 3rd Avenue in Spokane, WA, has a huge selection of this vehicle in our inventory.


Witness the Versatility of a Subaru Crosstrek
When exploring the Subaru Crosstrek, drivers will discover that it has a lot to offer.  Not only does it provide a comfortable, pleasant ride, thanks to its absorbent suspension and padded seats, but it can also get you the acceleration you need to have a fun driving experience.  Under the hood, drivers will find that the Crosstrek has two engine options.  There is standard 2.0-liter four-cylinder engine that can bust out 152 horsepower and the available 2.5-liter four-cylinder engine that can deliver 182 horsepower.
This Subaru SUV has also got the capability and credibility to do some off-roading.  It has 8.7-inches of ground clearance, giving it the ability to traverse lots of uneven terrain.  Also, it comes standard with Subaru's Symmetrical All-Wheel Drive for the extra grip and traction needed.
The Subaru Crosstrek Offers a Plethora of Technology and Safety
The Crosstrek isn't all about performance.  It has a wealth of tech and safety features that are sure to impress most drivers.  It comes standard with Apple CarPlay® and Android Auto™ smartphone integration for connectivity.  The available Harman Kardon® Premium Audio System is an example of how the Crosstrek can also entertain with its technology.
Another area where the Crosstrek shines is safety.  Every Subaru Crosstrek comes standard with several safety features, including Lane Keeping Assist and Adaptive Cruise Control.  These two features are part of the Subaru EyeSight® suite of safety features.  There also many available safety features like Blind Spot Monitoring and Rear Cross-Traffic Alert.
Drive the Subaru Crosstrek
Subaru of Spokane, in Spokane, in Spokane, WA, feels that you should drive the Subaru Crosstrek to experience it for yourself.  Arrange a test drive with our sales team today to see why so many of your friends and neighbors are choosing to get behind the wheel of this Subaru SUV.