Auto Service at Subaru of Spokane Enhances Performance, Safety for Your Subaru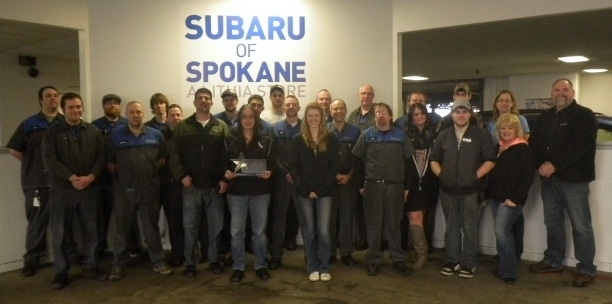 Our Service Center has so much to Offer
Subaru vehicles are known worldwide for their top-notch performance and legendary reliability. It's no mystery why -- Subaru drivers of Spokane, Cheney, Airway Heights, Medical Lake and Nine Miles Falls, WA understand that their cars are precision engineered to be well-rounded vehicles. But even the most reliable cars require regular service. To keep your Subaru running at its best, bring it to the Subaru of Spokane service center. We'll make sure it receives the necessary care to perform at its highest potential.
While Subaru models are famously reliable, they're still complex machines. Each Subaru requires key tasks at regular intervals for long-term performance, safety, and comfort. Our knowledgeable service staff can provide these tasks: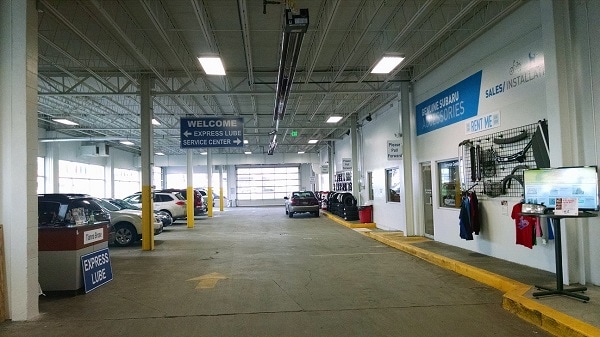 How Often Should I Service My Car, Truck or SUV?
Car service intervals can vary significantly depending on your model and driving habits. The best way to know when to service your car is to bring it in for an inspection. Our technicians will pour over your vehicle's details to ensure it's safe and determine what needs to be done when. They can cross-reference their inspection findings with your daily driving activities to figure out when you will need to visit for certain kinds of service.
How Do I Know I'm Getting a Fair Deal on Auto Service?
We at Subaru of Spokane commit to fair pricing in all respects, including vehicle service. Beyond that, the quality of service you receive makes our pricing a true value. All our technicians receive special training for Subaru models. They know Subaru vehicles better than the backs of their own hands. With genuine OEM Subaru parts, they'll get the job done right the first time. At Subaru of Spokane, you'll get the best, most reliable service at a fair price. For extra savings, check out service specials page.
Visit Subaru of Spokane for more information on service, financing, and more.
Regular Maintenance Checks
Transmission Service
Wheel Alignment
More