Valuing Your Trade
We are totally eager to help you make moves when it comes to getting an old vehicle out of your life, and a new vehicle that truly meets your needs, into your life. When you work with us, we can go ahead and give you the access to information that you need, and we can ensure that the process is easy and seamless. Once you visit our website you can go ahead and fill out the information on valuing your trade. Our team will then send you a timely response a well as a competitive quote from Kelley Blue Book. Trading your vehicle in with us is easier than ever, and takes just a few minutes!
Customizing Your Payment
The next part of the process that we now offer up is the incredible option to personalize your payment. We totally get that not many people have the same budgets, so why should they have to choose the same payment plan. With us, it is easier no w than ever to truly customize the payments you would like to make. You can choose a plan that is flexible to your budget, and you can trust that we are working with you in mind because we work with some of the top lenders in the area. We will work to find you the lowest rate possible, and if you are splitting the cost of your vehicle with another party, we can even work with you to better ensure that your plan is the right move for all participants.
Applying for Credit
The next step to take into account is the application for credit. When you are looking to apply for vehicle pre-approval, or credit, you can give us a call and we will help you through the quick and easy process. We have a very easy to use online form that will give you the access you need to helpful information. This form asks for minimal information that is easy to fill out, and you can stop and start this form at any convenient time. Once you have completed the form, our team will look it over and provide you with a timely response.
After you have been approved to drive off in the vehicle of your dreams, you can go ahead and get excited about the car buying or leasing journey. With this form finished, we will work with you to better ensure that you have the attention you need. Getting the digital paperwork out of the way makes it a lot easier to get you into the vehicle you need and started on the next part of the process.
Home Delivery
We deliver everywhere: Spokane Valley, Green Bluff, Peone, Mead, Idaho, Spokane Valley, Four Lakes, Valley Ford and anywhere else – build your deal online with our team and we will deliver your vehicle directly to your driveway.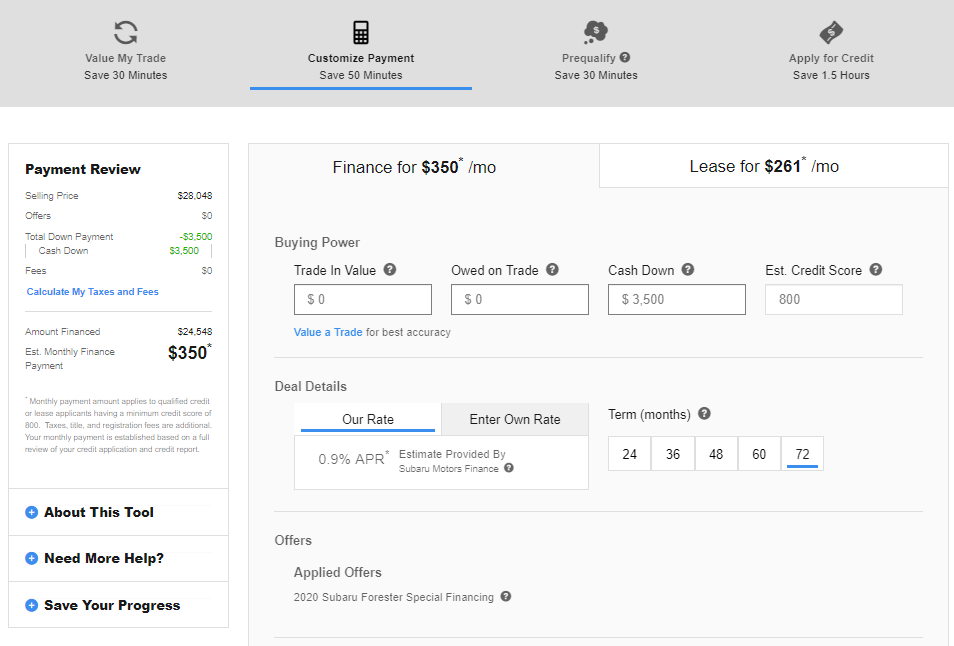 We at Subaru of Spokane are very excited to be able to offer you an incredible online shopping process. With our help we are certain that you can remain at the top of your game through these changing times. We welcome you to reach out to us today to find out all of the exciting features that we now offer online, and to really get comfortable with the changing process. Check out all the ways that we assist you when it comes to finding the perfect vehicle through these unique times.